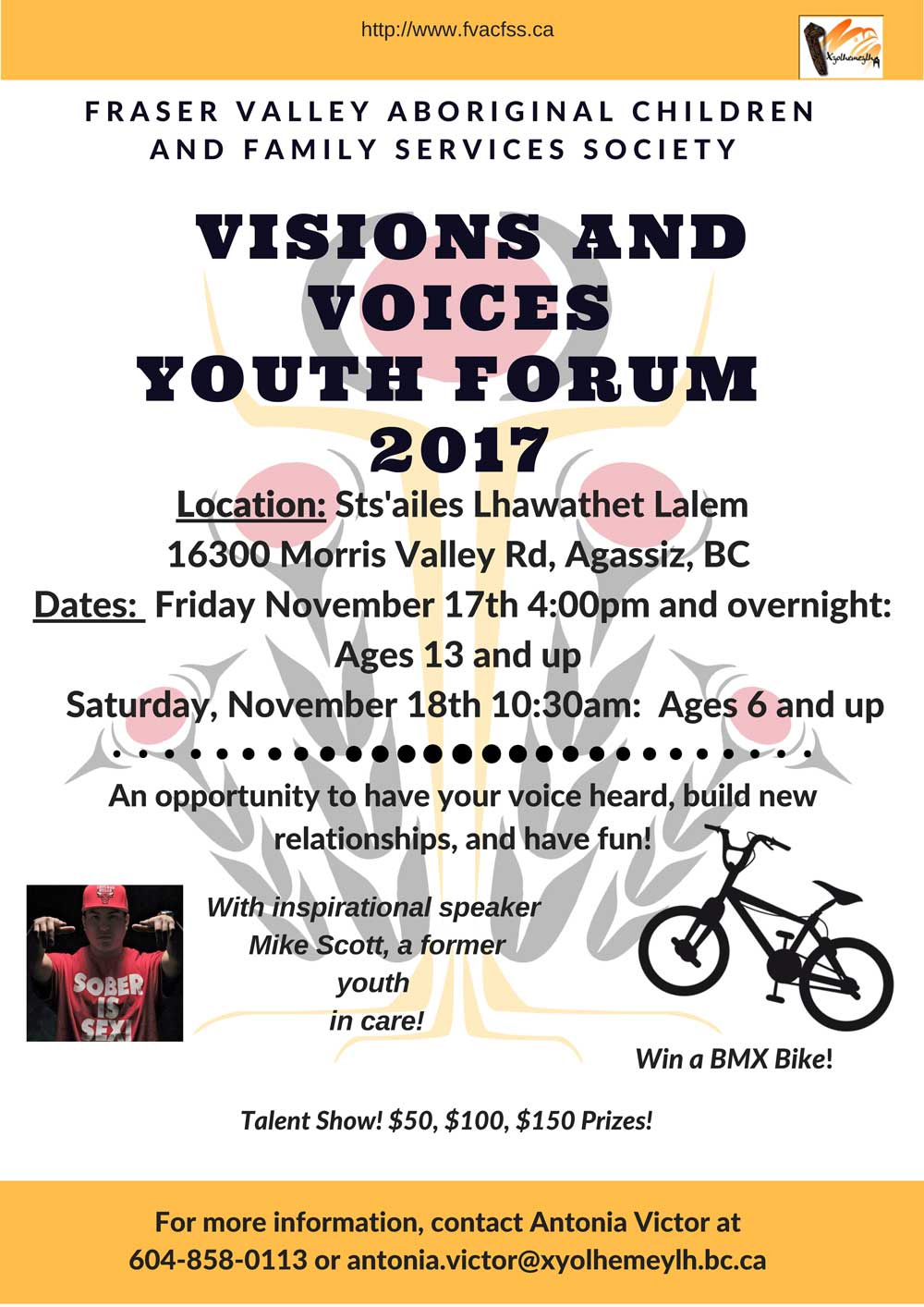 Youth Visions and Voices captures the perspectives of current and former youth and children in care to give feedback, ideas and suggestions about Xyolhemeylh programs, services, policies and environment.
The two-day gathering is open to child and youth aged 6+ who currently do or have received services from FVACFSS/Xyolhemeylh. The conference is organized and run by the youth advisory council INVERT (Inspired Native Voices Everyone Rise Together).
The goal of the conference is to give our youth a voice while actively involving them in the services we provide.
To register, download this registration form below and either drop off at FVACFSS Chilliwack or email to Natalie.Brandon@Xyolhemeylh.bc.ca.
Registration Form