CAREGIVER RESOURCES
FVACFSS provides a full range of child welfare services, including out of care placement options for children when they cannot reside in their own homes. Resource Social Workers assist families by recruiting, training and supporting caregivers to provide temporary care to children when they are not able to reside in their own homes.
Resource Social Workers provide a support network to caregivers by coordinating:
Cultural and Community Training
Support and understanding around the interpretation of the Child's Plan of Care as it relates to the Caregivers
Planning and matching the child and the caregiver in a placement
Referrals for the placement of a child with most appropriate Caregiver
Monitoring and ensuring that the standards of care are met by the Caregiver
For more information about Foster Care, call FVACFSS Resource Social Worker at the office location near you.
If you have questions about this or any other program, please contact us.
Meet Some of our Caregivers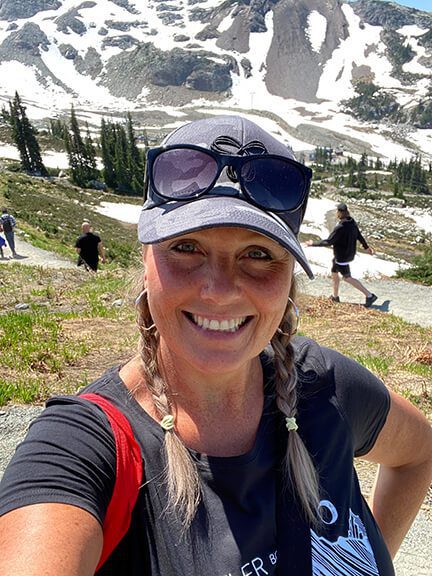 Caregiver Profile: Nikki Hawkes
Nikki Hawes enthusiasm for being a support parent is infectious. "I've always wanted to have a huge family," she says. Coming from a huge family herself of Irish and French Canadian descent, she says she "grew up with a heart for community, caring for people and doing your best for your neighbour."
Nikki has five children of her own, three of whom who are teenagers and young adults who are still at home. After being a relief and respite worker with Xyólheméylh for a number of years, she decided three years ago to become a foster parent and now has five more children in care in her home – two five-year olds, one four-year old, a 22-month old and an 18-month old. "Five under five," she laughs.
Her life has been dedicated to helping others and having what she calls an open-door policy. She did a Bachelor of Arts in Child and Youth Care, ran a daycare, was an international homestay parent, a special education support worker and taught life skills to youth at Stó:lō Youth Centre.
It was the latter job that especially made her realize the importance of culture for Indigenous youth. "I was so blown away seeing them connect to their identity, culture and community and the difference it made by discovering who they were and who their ancestors were. They were free to fly," says Nikki. She ensures the children in her care are surrounded by Indigenous culture.
Nikki believes strongly that we need to add to children's families, not take away, so she feels it's important to build relationships with the bio families of the children she is caring for, and to maintain relationships with the child after they have reunified with their families. She thinks of all the families of the children as one big extended family that she is a member of, and that she is there to be supportive and keep connections going.
"I want our relationships to be natural and genuine," she says. "I want to keep connections going, so we all feel like family. I just want us to be on the same team – Team Child," says Nikki.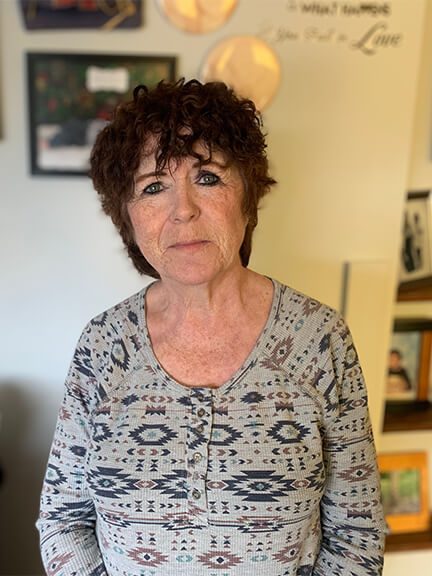 Caregiver Profile: The Awesome Deb Hill
Deb Hill has been a caregiver with Xyólheméylh since 1993, almost at the very beginning of its inception as an agency. She has eight kids ranging in age from one year to 20 years, and she has officially adopted six of them.
"I couldn't do this without the kids' families and their communities," says Deb, who was honoured by the Seabird First Nation two years ago. "I get a lot of support from the families, they visit regularly, they bring me salmon during fishing season, they take the kids canoeing. They have become my extended family," says Deb.
Deb is passionate about her responsibilities as a caregiver. "It's not all rosy, but when the kids are not biologically yours, you owe it to them be there for them. And to not be judgmental."
Deb is a valued member of the Xyolhemeylh caregivers team. "Deb is so committed and loving, and so passionate about keeping the children connected to their Indigenous culture," says Penny Trites, Executive Director of Staff and Community Relations at Xyólheméylh.
Deb is also passionate about connecting the kids with their culture. "It's not just culture, it's who we are, we all have a history and we all deserve to be connected with it."  Some of her adopted children have changed their names back to their original Indigenous names so they can be reminded where they're from and she thinks that's wonderful.
What motivates Deb to care for so many children? Deb responds, "I love families and I love kids. We all need support, kids need families, communities and stability."
Thank you Deb and all the caregivers out there!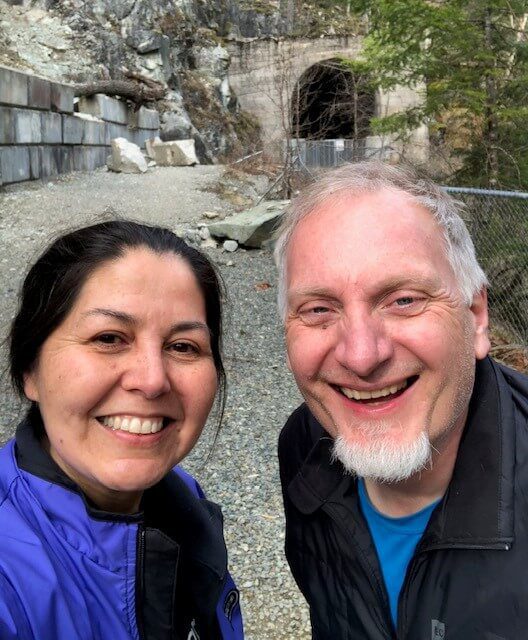 Caregiver Profile: Mark and Lisa Friesen
Mark and Lisa Friesen started foster parenting with Xyólheméylh 27 years ago when they welcomed a sibling group of three to join their household of three daughters.  Looking back at those early years, Lisa laughs at the fact that both she and Mark were not even 30 years-old and the ages of their children were 4,5,6,7,8 and 9.  It was a busy and fun filled home as the children stayed long term and are considered family today. In fact, one individual with special needs continues to live as an adult with Mark and Lisa.
As the children grew and moved on their own, an additional three children came into their home over time and all are considered family.  This summer, they will welcome their 9th grandchild! For the Friesens, foster parenting doesn't end when children leave.
Lisa's value and conviction for caring for children, families and community stem from her Secwepmec teachings and faith in the Creator. Additionally, Lisa's mom attended the Kamloops Residential School and passed on the importance of supporting and nurturing children and families through difficult times.
Understanding the importance of culture in the children's lives and supporting connection with biological families is an area Mark and Lisa hold with great regard. They have been able to build positive relationships with extended family members and support their foster children in this area as well.
A long favourite quote of Lisa's is her own version of: "It takes a community to raise a child." For Lisa, she believes: "It takes a community to raise a family." Foster parenting is their way of caring, loving, and respecting families and community.
WE'RE HERE TO HELP
The After Hours Provincial Helpline for Children is:
Anyone can call for help, including children. Your call will be answered 24 hours a day, seven days a week.
If you have questions about this or any other program, please contact us.