Message from the Board of Directors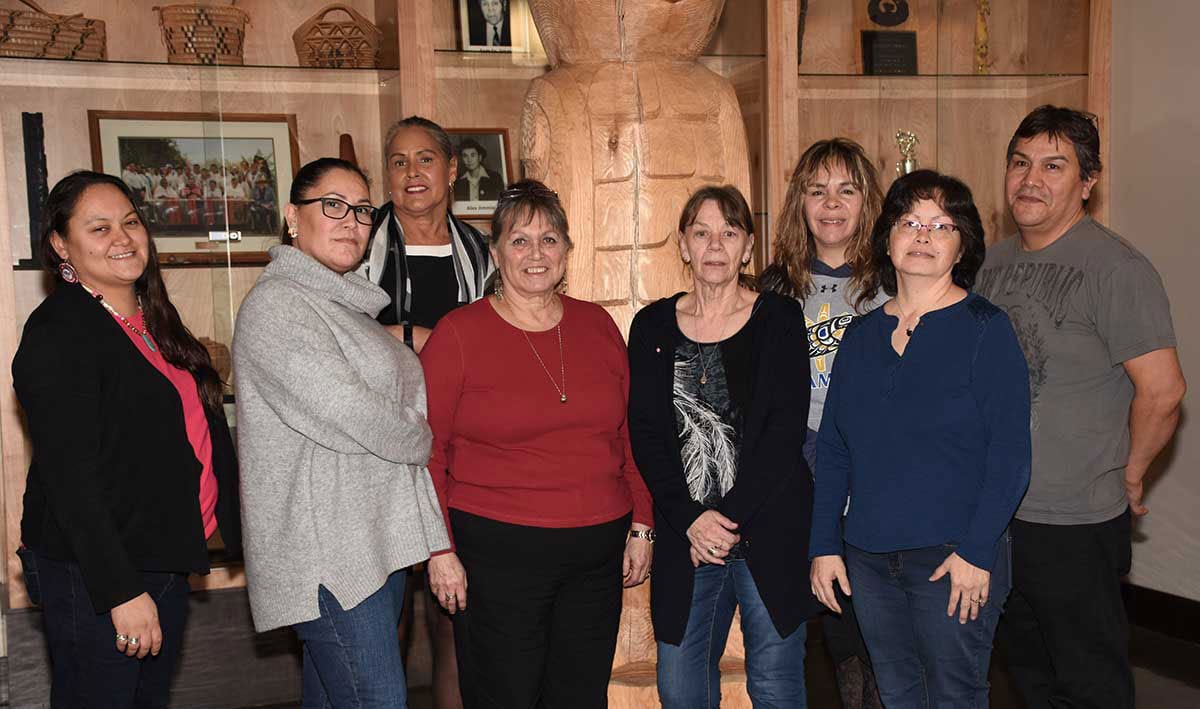 Welcome to the Spring FVACFSS Newsletter. We would like to share some of the highlights from this past winter which was busy and productive, as well as tell you about our activities and plans for the coming months.
On January 16 we hosted a Social Work Practice Forum in Chilliwack at the Tzeachten Community Hall for our stakeholders to discuss what kinds of support services and programs are needed in our communities. We valued the feedback and suggestions from our stakeholders and are collaborating with Stó:lō Service Agency to enhance our programs and services. It was also heartening to have two youth from the Vision & Voices youth advisory group join us to offer a perspective from youth in care. This was part of a commitment management made that we would invite their input into decisions.
The agency said goodbye to Nazeem Ratanshi, Director of Practice last month. Nazeem made a significant contribution to our agency and the communities we serve. Nazeem had a very strong understanding of practice and service delivery and he will be missed. We wish Nazeem all the best in his new position.
We are pleased to announce that Kyla Darby has been selected for the full-time permanent position of Director of Practice with a start date of April 23, 2019. Kyla has 19 years of experience in child and family services with expertise in Family Development Response, Investigation, Youth Services, Family Services, Guardianship, Adoption and Resources.
Kyla comes to us from MCFD where she has taken on roles that include Team Leader, Practice Analyst and Director of Operations. Kyla's previous work experience includes a secondment to FVACFSS from 2007 to 2010, as Team Leader, and working directly with Seabird Island Band from 2011 to 2013 to establish their child and family service programs.
We are also pleased to announce that Rod Spitzig was appointed to the full-time permanent position of Director of Administrative Services and is responsible for Finance, Human Resources and Administration. Rod brings significant knowledge and experience through his 20 years of service with FVACFSS.
Finally, as a Board we have begun reaching out to stakeholders and presenting our goals, priorities and accomplishments. If you would like us to visit your organization we would delighted. Please call or email Jill Hammond, Executive Assistant, at (604) 858 - 0113, [email protected] to arrange a time.
Thank you to all our staff, stakeholders and partners in the community for your ongoing support.
The Board of Directors
Fraser Valley Aboriginal Children & Family Services Society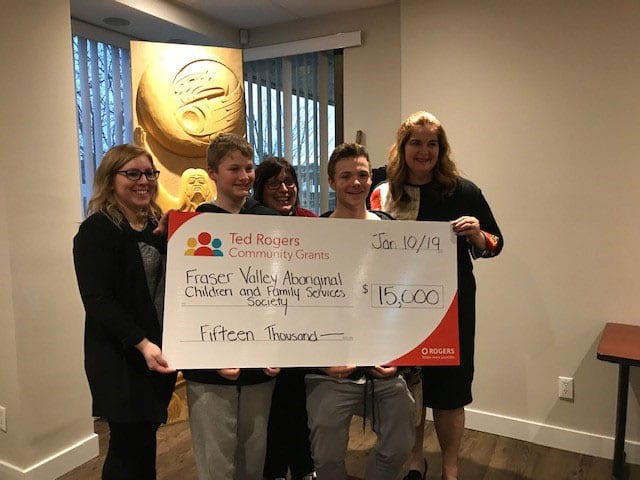 Ted Rogers Community GranT
Aboriginal Children and Family Services Society was awarded a 2018 Ted Rogers Community Grant of $15,000 to support youth mentorship in life skills and cultural programs for youth in grades 7-12 in the Langley area. These programs ensure every youth who needs life skills and cultural mentorship, has the opportunity to receive this needed mentorship.
St

ó

:l

ō

Seasonal Traditions

… a talk with Elder and Cultural Mentor, Herb Joe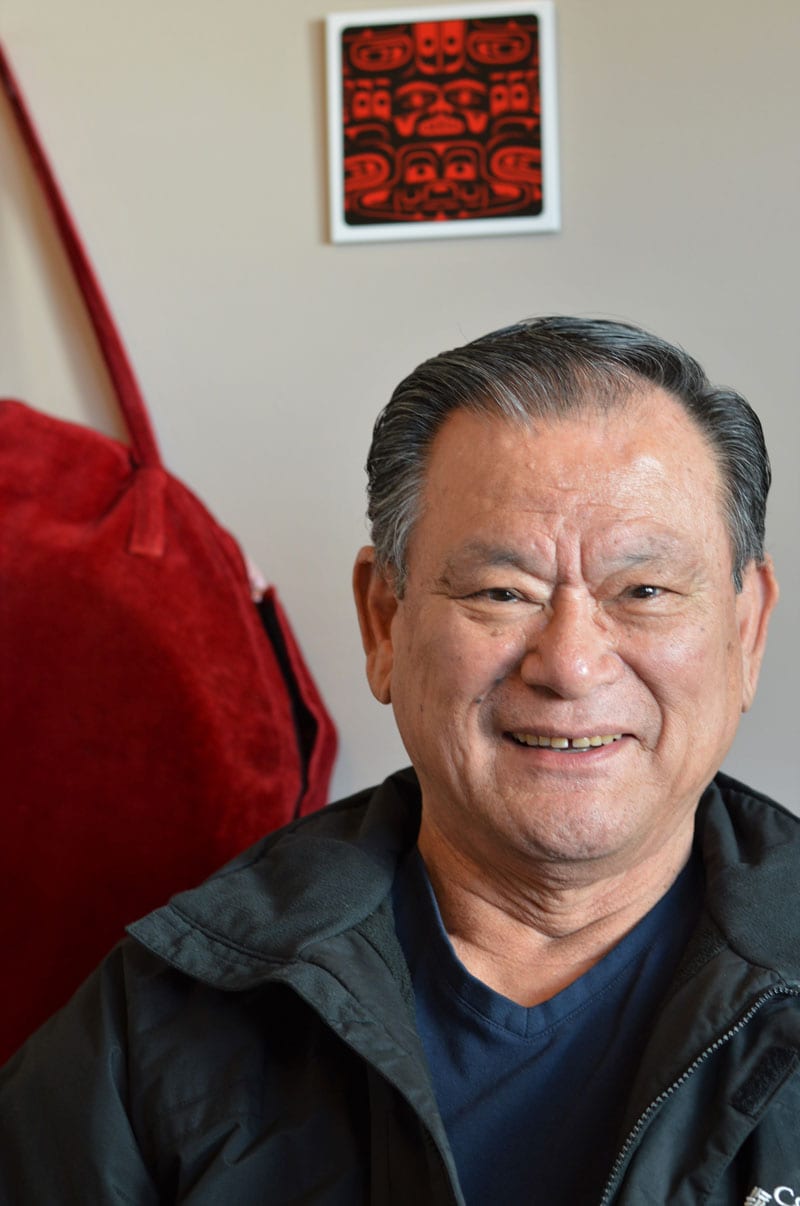 As we leave the winter behind for another year and happily welcome the spring, we also leave the traditionally most spiritual time of year for the Stó:lō people. For thousands of years in the Fraser Valley, the spring, summer, and fall months were about harvesting berries, hunting, fishing, making clothing and building longhouses. These warmer months reflected the physical, mental and emotional aspects of life – three of the four elements necessary to be a healthy human being. During this time there was little time for spirituality because they were spent preparing for the long, cold winter months.
"The Stó:lō new year began the third week of October and marked the beginning of the cycle of rebuilding spiritual strength - the fourth element necessary for a healthy human being," says Herb Joe, Stó:lō Elder and Cultural Mentor. The winter months marked a period of spiritual renewal and rebirth and was the time of year for ceremonies in longhouses and smokehouses, not just for the Stó:lō but for all Indigenous peoples living in the Coast Salish communities. The winter months were crucial for making one healthy and whole.
Those traditions were lost because of the impacts of colonization, residential schools, the '60s scoop and the anti-potlatch laws that were instituted by the government. Those traditions and ceremonies, including memorial services for loved ones who had passed on, were outlawed. It wasn't until the late 1960s that four Elders began the revitalization of the smokehouse tradition and the winter dancing ceremonies.
The smokehouse traditions were most active during the winter months. In fact, says Herb, "People would live in the smokehouse for extended periods, using those months to reconnect with one's internal spirit, exercising it like a muscle." The word "Siy:owen" is Halquemeylem for the ceremony where people would receive an individual song. Each individual had their own song, and that's how they exercised their spirit. The winter months were used to bring people together to strengthen their spiritual side.
Colonization and the anti-potlach laws also impacted how the Stó:lō grieved loved ones because there was to be no ceremonies. The traditional way to grieve was to hold a memorial ceremony, "when you were ready to stop crying," says Herb.
People who did practice were arrested and there was a fear of the police and the churches. These winter practices and the memorial ceremonies were dormant for three to four generations. "The memorial ceremonies were not about the person who had passed on, they were about us who are left behind. It was to inform the families it's time for you to stop crying now," says Herb.
The interruption in those ceremonies for generations was that "they continued to cry and to grieve," says Herb. Herb recounts how in the mid '70s, once the anti-potlach laws were repealed how the communities started doing memorials retroactively. "There was a huge tidal wave of these ceremonies," says Herb.
Another resurgence happened with naming ceremonies and is also now part of today's winter season ceremonies and increasingly occurring throughout the year. Herb recounted how he received his ancestral name T'xwelatse and how he is preparing his grandson to receive the same name.
"It took years for people to get comfortable doing ceremonies again," says Herb. "The smokehouse traditions were considered the work of the devil, people feared the smokehouse and the drumming and singing. Since the resurgence, it has grown and now thousands of us practice this way of life, it's become an integral part of life for Stó:lō families … It speaks of people rediscovering their spirituality."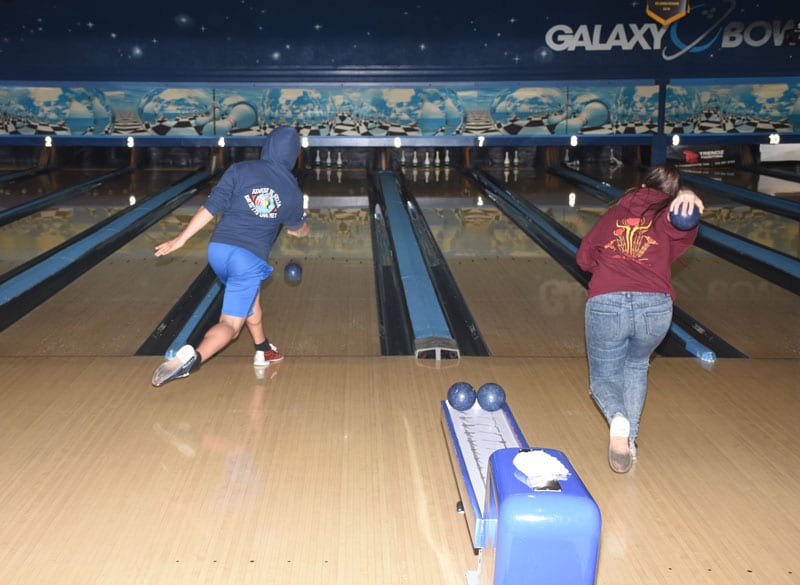 Vision & Voices Bowling Tournament
Our Vision & Voices Youth Committee organized a bowling tournament in Abbotsford on March 20. Over 30 youth and FVACFSS attended the event. The Visions and Voices Youth Mentorship Program is for youth ages 14 and older who have been in care or previously in care with our Agency. We believe it is critically important for these youth to be proud of their Indigenous heritage and culture. We also believe that by investing in their leadership capacity we can provide them with skills to be leaders in their communities and role models for other Indigenous youth. The Committee organizes the annual Vision & Voices Forum in the fall.
Xyólheméylh held it's annual Aboriginal Family Forum March 8 and 9 in Chilliwack. Friday featured workshops on making crafts, Mindfulness and Meditation and Social Media and Screen Time. Saturday focused on family activities with magic shows, crafts, and Slahal Teachings.. In between, was a Pow Wow and Hoop Dance Demonstration with White Thunder Dance Theatre. The day ended with a Friendship Dance
Xyólheméylh partnered with Encompass Support Services Society and Lower Fraser Valley Aboriginal Society to host a Youth Spring Break Day Camp from March 25 to 27. The activities included weaving, drumming, carving, yoga, essential oils and candle making and a Nature walk at Kwantlen First Nation. The event was made possible by a generous grant from the Ted Rogers Community Grants Foundation. Special thanks to Cheryl Gabriel and Lekeyten Antone from Kwantlen First Nation for providing mentorship, Fern Gabriel for leading the nature walk, Grandma Joy and her two therapy dogs, Mikey and Billy, and Chris Kelly from the Sumas First Nation for the Traditional Kitchen workshops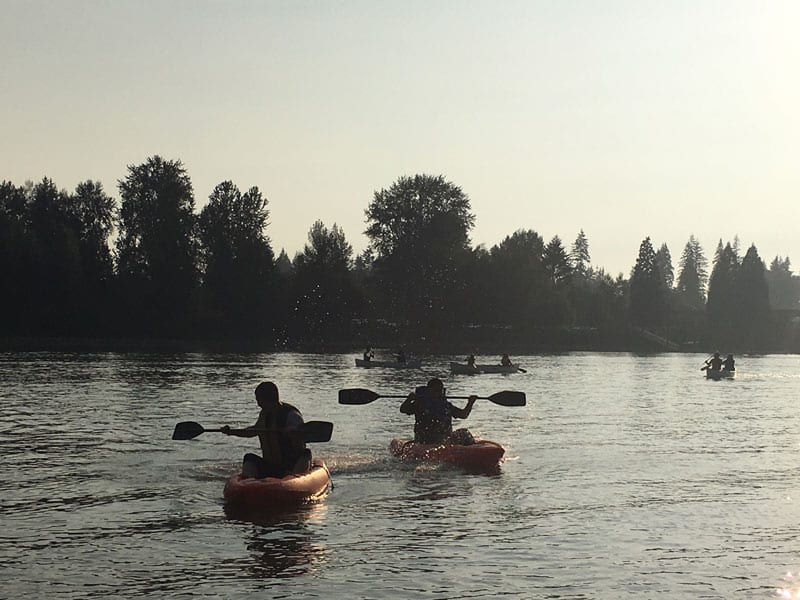 Aboriginal Cultural Summer Camps
July 8-11: Natural Changes and Warrior Camps
July 23-25: Caregiver Camp
July 30, July 31, August 1: Youth Day Camps
August 7-9: Family Camp
Arts • Sports • Canoeing • Singing • Drumming • Storytelling •
Outdoor Fun • Traditional Games & Teachings
Registration forms will be available by the end of April and at Xyólheméylh regional offices and online at: www.fvacfss.ca
Email: [email protected]
Phone: 1-800-663-9393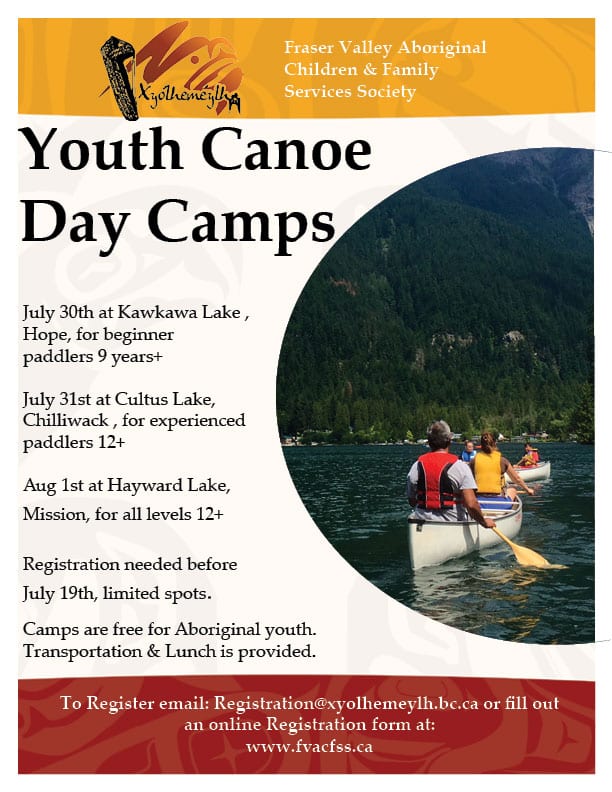 Youth Canoe Camps
July 30th at Kawkawa Lake, Hope for beginner paddlers 9 years+
July 31st at Cultus Lake, Chilliwack for experienced paddlers 12+
Aug 1st at Hayward Lake, Mission for all levels 12+
Registration needed before July 19th, limited spots. Camps are free for Aboriginal youth. Transportation & Lunch is provided.
To Register email: [email protected]
or fill out an online Registration form at: www.fvacfss.ca
BC Child & Youth in Care Week
Save the Date! June 2- 8
More details on our website soon!