Fraser Valley Aboriginal Children & Family Services Society
Sqwélqwel - Xyólheméylh Summer 2021 Newsletter
Message from the board of directors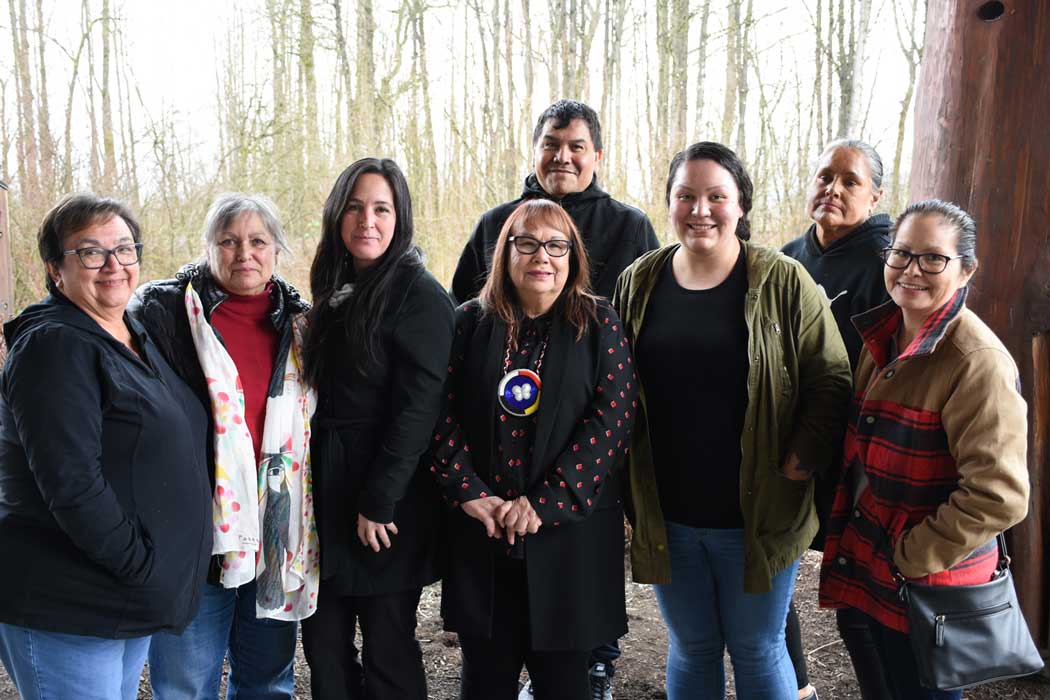 215 + Lives That Mattered
It is a time of awakening in Canada. The 215 unmarked graves at the Kamloops Residential School and more across our land is telling our history in a way it has never been told before. People are listening and hearing the voices of the children who have been recovered from unmarked graves.
We stand with the Tk'emlups te Secwépemc First Nation and the other Indigenous communities at this time as the recovery numbers grow, and as we brace ourselves for more of the same in the future. It is particularly difficult for our Elders who are survivors of residential schools, triggering memories of the abuse they suffered in those schools and the loss of loved ones who never returned home. We need to be take the time to be take care of our Elders – they need us and we need them.
June was Graduation Month
We would like to congratulate all the Indigenous youth in care who graduated from high school this past June. Learning virtually, they had many hurdles to overcome in the initial stages, and our children and parents prevailed. We wish you a happy summer that includes actually 'seeing' your friends and family face to face. We lift our hands to you for your success in this past school year. You made it work, you did it, and you are stronger for it.
AGM News
Last October we informed you that our 2020 AGM, usually held in October, had been postponed due to the challenges of Covid-19, BC Health Restrictions, and consideration for community members' safety/risk tolerances. We postponed the AGM with the hope that the health restrictions might be lifted, and we would be able to host a face-to-face meeting this summer. As you are aware, the challenges of Covid-19 and BC Health Restrictions have just been lifted.
The Xyólheméylh Board of Directors has, therefore, decided to host an online meeting to complete our Society's AGM requirements for the year 2020. The AGM will take place on August 18, 2021, from 1 to 3 pm on an online meeting platform. In July, members and stakeholders will receive a formal AGM meeting notice, along with AGM meeting materials and further information about the online meeting platform and how you can participate.
We sincerely hope all the BC Health Restrictions remain lifted this coming Fall, enabling us to host our regular face to face meeting format for the 2021 AGM. We will monitor the situation and inform you of our decision in September.
On behalf of the Xyólheméylh Board of Directors, we hope you have a wonderful summer!
Marion Mussell
President, Board of Directors
National Indigenous Peoples Day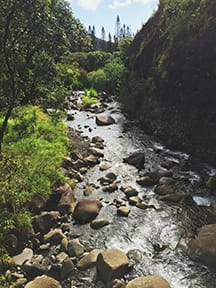 Indigenous children and youth express what being Indigenous means
In honour of National Indigenous Peoples Day this past Monday, June 21, Xyólheméylh held its second annual writing and video contest. Xyólheméylh asked British Columbia Indigenous children and youth to express what being Indigenous means to them in writing and/or video. The entries were judged by a panel consisting of Xyólheméylh's Board of Directors and Elders Advisory Committee, in three categories – ages 5 to 10; ages 11 to 14 and ages 15 to 24.
Children and youth expressed pride in being Indigenous and their connection to nature. They also expressed their sadness about missing and murdered Indigenous women, the impact of residential schools and their grief about the discovery of unmarked graves at the residential school in Kamloops.
"The entries to our 'What Does Being Indigenous Mean to You' contest are inspiring. Identity, belonging, learning, spirit connections, and family were themes and highlights in the submissions. To those who submitted a written piece or a video, we, the Board of Directors, acknowledge and thank you for your intelligence, creativity, caring reflections, dancing and showing us who you are and who you aspire to be. Most of all we thank you for inspiring and reminding us to be proud to be Indigenous in all that we do. We are grateful to you as Indigenous youth for sharing your understanding and impressive voices with so many," said Marion Mussell, President of the Xyólheméylh Board of Directors.
Here are a few samples of the winning entries:
"It makes me different than other people and I like being unique." - Ethan, 10
"We are beautiful, strong, and proud peoples even when we were treated badly by others. That is what being Indigenous means to me." - Mary Rose, 14
"They don't see
Our stolen sisters, where the last time I saw her was on the side of the street on a pole
With the red bolded letters MISSING" - Leandra, 18
List of all the winners
Age 5 to 10 Category
1) Ethan, 10; 2) Annelise, 5; 3) Olivia, 8
Age 11 to 14 Category
1) Mary Rose, 14; 2) Linden, 11; 3) Izabella, 14
Age 15 to 24 Category
1) Leandra, 18; 2) Elaine, 24; 3) Angie, 16
"We are so proud to read and see the talent of the submissions that were sent to our agency. For all you do and for all you are, we raise our hands to you." Xyólheméylh Executive Leadership Team.
Journey around the medicine wheel with earl lambert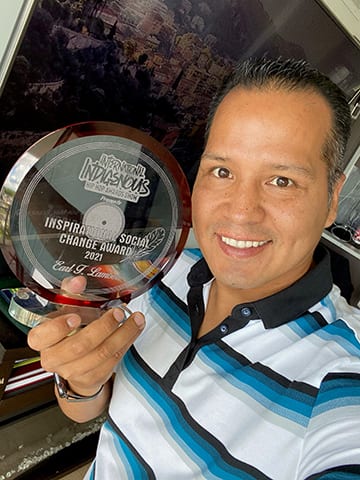 Earl Lambert likes to tell the story of the hummingbird and the forest fire. All the bigger animals are overwhelmed as they watch the fire consume the forest, feeling helpless. A little hummingbird starts flying back and forth to a stream of water, going up and down putting little drops of water on the fire. The story is about doing the best you can and inspiring others.
"You have a very sacred role in this life and you can have a tremendous impact on the world so don't ever feel like you don't matter," says Earl.
That is the message he wants the youth who are participating in an innovative 12-week virtual workshop, called Journey Around the Medicine Wheel, that Xyólheméylh organized for Indigenous youth this spring.
Earl Lambert is a Cree Metis warrior, a successful entrepreneur, motivational speaker and inspirational storyteller. Earl recently was awarded the 2021 Inspirational Social Change Award from the International Indigenous Hip Hop Association. He uses music, magic, hip hop and humour in his workshops. His own story as a child in care and as an incarcerated youth is also inspiring and allows him to connect with the youth in an empathetic and compassionate way.
Through a series of 12 virtual presentations youth participants embarked upon a journey around the Medicine Wheel, which was used as a catalyst for sharing rich cultural teachings. In each virtual session, the youth participants learned ways they can honor themselves as a whole - physically, mentally, emotionally and spiritually - to create a recipe for living a healthy, balanced life.
Topics covered over the course of the 12-week program included Positive Communication Skills; Confidence & Self Esteem; Leadership; Addictions; Indigenous History (with assistance of local Elders & knowledge keepers); Grief & Loss; Healthy Sexuality; the Power of Education; Physical Health & Well-Being; Emotional Wellness; Life Planning & Goal Setting; and Spirituality.
Some of the words used by the youth to describe the workshops included: "spectacular" "helpful" "inspirational" and "encouraging." For some of the youth the workshop has been life changing. Earl says the youth have improved at school, achieved employment, improved their relationships and accomplished some of their health goals. One youth said she was getting up every morning and doing three hours of homework. Another said prior to the workshop she felt like giving up and that now she wants to keep going.
"I find once you tap into their gifts, they will have the drive and motivation," says Earl.
Earl feels it's very important for Indigenous youth to learn how to communicate and be assertive in a calm way, particularly because Indigenous people lost their voice for so long. "Your voice is sacred. You are worth getting your needs met," Earl tells the youth.
That is not to say that the workshops are without their challenges. For example, there are challenges working with teenagers who can be emotionally disconnected or have trouble paying attention, in addition to the technical issues presented with a platform such as Zoom. Also, the number of participants fluctuated from week to week as some of the youth had other commitments, such as jobs or some were simply burnt out with the virtual world.
"It's a big commitment," said Earl, but he has seen positive changes and growth among the youth. "Now I see them encouraging and supporting each other, they've become a team and you can feel that synergy."
The program was completed at the end of June, and an honoring ceremony will be held to acknowledge the achievements of the youth later this summer. All the youth received hooded sweatshirts and backpacks from Earl's clothing line, PROUD TO BE.
"We are planting seeds and helping the youth grow and flourish. I do love my job," says Earl.
upcoming summer events: setting the table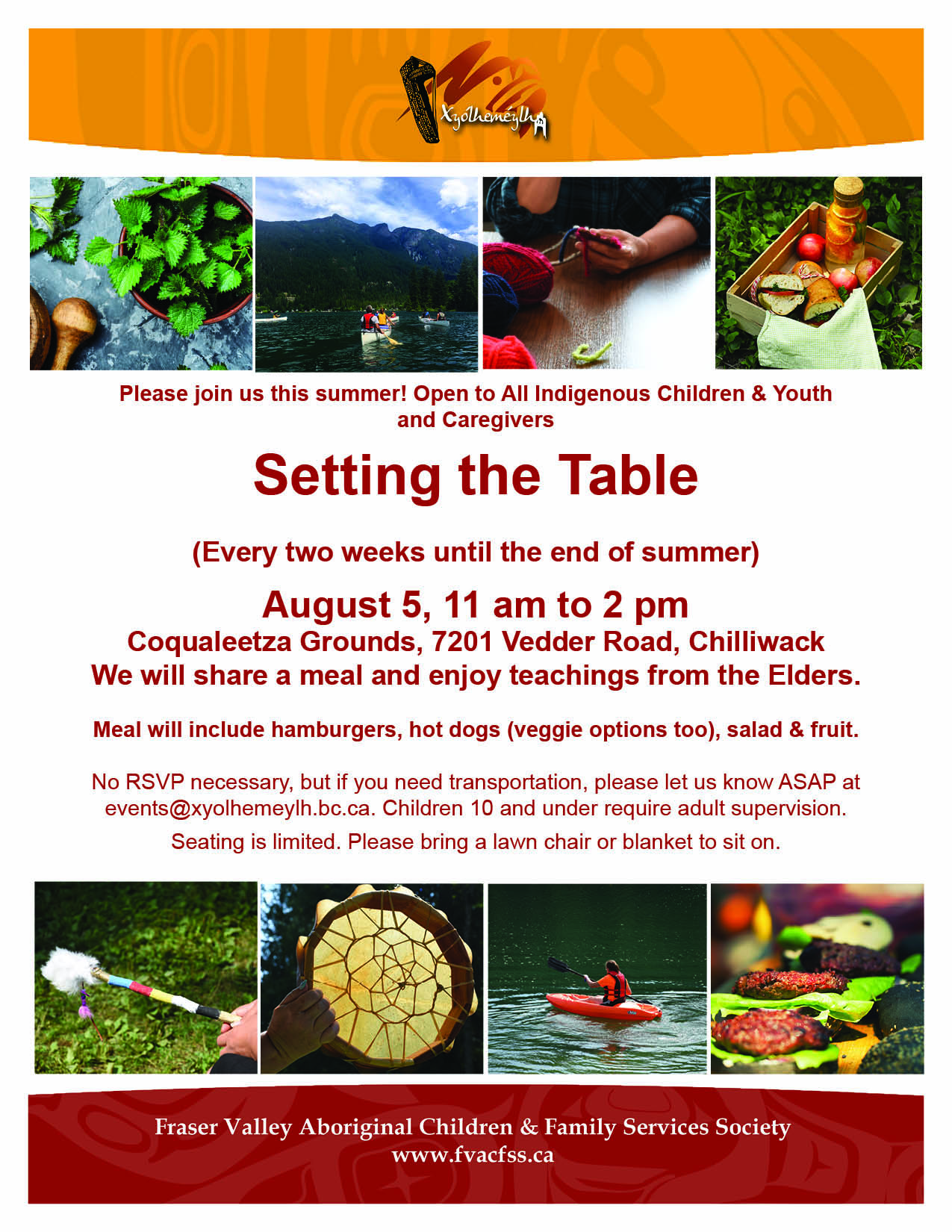 Honoring our elders; the 215+ lives that mattered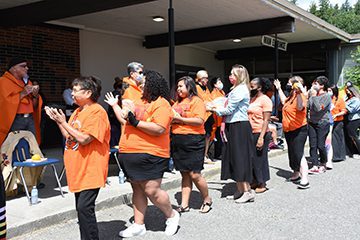 "Our prayers don't know distance or time, spirit doesn't know distance or time," said Grand Chief Doug Kelly, addressing the Xyólheméylh staff, board members and Elders who gathered at two ceremonies on June 4th. The ceremonies were to honor the agency Elders to give them love and medicine, and to honor the 215+ children who were recovered at the Kamloops Indian Residential School.
The morning ceremony was held at the site of St. Mary's residential school in Mission, and the afternoon ceremony was held at Coqualeetza in Chilliwack, also the site of a former residential school and a tuberculosis hospital.
The ceremonies were also held to honor the Elders as survivors and to hold a blanketing ceremony. "The Elders have taught us about the power of belief, and that there is medicine in our prayers," said Grand Chief Doug Kelly. He also urged attendees to: "Combat hate with love, and combat lies with truth."
The witnesses who spoke to the work included: Grand Chief Lester Ned, Grand Chief Clarence "Kat" Pennier, Grand Chief Steven Point, Stó:lō Nation Chiefs Council President: Chief David Jimmie; Stó:lō Tribal Council President: Tribal Chief Tyrone McNeil; Retired Chief Clem Seymore, Chief Johnny Williams, and Métis Nation BC Regional Director Louis De Jaeger.
Grand Chief Point spoke of the healing journey and the stages of shock, sadness, anger. "I chose not to be angry anymore. We are going to make a decision we're going to do something and not be paralyzed by the inaction of governments," said Point.
All the speakers gave a message to the Elders being honored that they are loved, that they matter, and that they mean a lot to everyone there. Mother Earths heartbeat was heard, and the elders said the day was medicine that they needed.
Point went on to announce a trust fund to find out if there are unmarked graves in Mission and Coqualeetza and to not rely on government any longer. It was also announced by artist Chief Terry Horne from the Yakweakwioose First Nation that he will carve two memorial posts: one at St. Mary's and one at Coqualeetza with the hopes of having complete by September 30th, 2021.
ELT Message: Working together for unity
We hope everyone is enjoying the summer season and spending time reconnecting with loved ones, friends and those important to you. We are striving to appreciate life as our teacher and that change is part of the very nature of life. As an agency we are working strategically to bring positive changes for our staff, caregiver support parents, elders advisory, and to all the children, youth, and families our agency is blessed to serve.
Our ELT and agency share our heart felt prayers and wishes to everyone affected by the children's bodies being recovered across Canada. We also send our love to all the children, youth and families impacted by the wildfires.
We had the privilege and honor of being invited by Chief Hobart of Spuzzum First Nation to attend a walk to lay 215 wooden hearts at the Alexander Bridge in the Fraser Canyon with some of their community, the BC Teachers Federation, and staff from the Hope School district. Students from Silvercreek Elementary School wrote a heartfelt message to the children who were recovered in Kamloops residential school. They painted the other side of the heart orange. This heart in the picture stood out to us so much… "Welcome Home." It made us reflect on how the world is finally seeing and hearing the truth of what really happened in Canada.
We have many updates since our spring newsletter to share with you:
Office Moves/Openings: We are officially moved out of Building 1; the former TB hospital and residential school on Coqualeetza grounds at Stó:lō Nation. The move was a tremendous amount of work and has had people with many mixed emotions. We are thankful to Willy Hall, Kelowa Edel and team at Stó:lō Nation who graciously offered some office space in building 7 for our agency headquarters.
The end of June we officially opened our Youth Hub that is in downtown Chilliwack on Main Street above where Service Canada was. This space has an elder's wing and office where our Elder Advisory members will be on site to spend time with the youth.
We are starting renovations in downtown Mission to move from the former residential school at St. Mary's. We have been looking for space in Mission for some time and are very much looking forward to this change with the goal to be moved by spring of 2022.
We continue to look for space in downtown Chilliwack and keep running into obstacles that may have us needing to look away from the downtown core close to a bus route. If you know of any downtown locations with ample parking, please email [email protected].
Staff Appreciation: With Covid -19 we were unable to gather to celebrate how much we truly appreciate our staff and all they contribute to being part of our Xyólheméylh work family. We had a drive-thru appreciation event in three locations in our service delivery area (Chilliwack, Abbotsford, and Langley) and many staff shared emails of thanks at how much it uplifted them. We are thankful that members from our Board of Directors and Elders Advisory attended to show and share their support with the staff.
National Indigenous Peoples Day Contest: We are so proud of the many entries our agency received of writings and videos for NIPD. Our intention in future newsletters is to keep their voices alive and share some of the writings we received.
Progress on Practice: We have created a collaborative practices model taking standards from the provincial government and making it true to our Indigenous agency. Elders are attending the family meetings and there is great progress happening. In addition, the agency has completed and delivered forums for staff to help them move forward in service delivery and have a new hire orientation for new staff. We have also have trainings happening for our caregiver support parents who are so important to our agency. Our Out of Care stats are up 42 per cent from a year ago. This means that 42 per cent of children and youth that needed support are with family and did not end up in stranger care.
Elders: Our Elders are so important to all we do at the agency. We have had two face to face meetings since Covid. A lot of laughter, joking and comradery took place while focusing on what the agency needs to continue to focus on and giving us true and honest feedback. Four Elder Recruitment teas are scheduled this fall as our Elder advisory committee members schedules are filling up fast with ongoing requests from staff.
Designated Representatives: Each month there is a call for our Nation Designated Representatives. In addition to the Designated Representatives attending, several Nation Chiefs, Care Committee members, support workers and Nation Matriarchs attend these virtual meetings. It is a great platform where Nation updates are given, agency updates, trainings and guest presentations are delivered. These calls are for the Nations who receive services in their communities by our agency. A two-day Designated Representative Training was postponed due to Covid and will be rescheduled to be set for this coming fall.
As we all work together for Unity within the agency, we know we have a lot of work to do. These are just a few things to report on how we are striving to move the agency forward in a good way. In our fall edition we will share more of the pilot projects happening in the agency and different ceremonies that will be happening for our caregiver support parents, staff and our Elder Advisory members. As an ELT we appreciate the support and trust instilled upon us and wish everyone a wonderful rest of your summer.
message from Penny Trites, Executive Director of staff & community relations
"Where are we going and what does the future hold for our children?"
Since writing for our agency's spring newsletter edition, children's bodies recovered in residential school settings has opened old wounds for those impacted and has awakened the Nation. This recovery has triggered a flooding of mixed emotions that shook survivors deeply. This news has caused a public dialogue on the shameful and true history of residential schools.
When the news of the 215 lives were recovered, our agency wrapped our elders with love in ceremony to give them medicine; to let them know how much we love them, how important they are, and how our agency needs them.
Every day our agency supports children, youth and families who feel the impacts of residential school. These tragedies are historical – the legacy is here and now. Like you, I carried anger and sadness thinking it took these recoveries for the public to see, hear, and feel the hard truths of the past century. The TRC Report (V4) was dedicated to the children who did not come home from residential school. It was titled "Canada's Residential Schools; Missing Children and Unmarked Burials." It is 273 pages and was made public in 2015. This is not new. I shed many tears thinking "how could this have happened in Canada?" How could leaders have allowed this genocide to happen? I reached out to an Elder who supports me, not being able to let this anger go. She said to me, "In everything you do, you must do with a pure heart and a good mind. Take any grief and anger you feel and turn it into positive action." That is exactly what I will do.
This has made me reflect long and hard and ask, "How can we as an Indigenous agency truly help survivors and their families? How can we continue to work to de-colonize our agency that was created under a colonial system to help children, youth, and families we serve to have long lasting positive impacts in their lives?
Some of the families our agency supports have said, "when we see ourselves in our service providers, we feel safe." Children and youth; the dear and sacred gifts from the creator, and their families, deserve to receive true Indigenous preventative wrap around programming and service delivery, by Indigenous peoples, regardless of where they reside. This advocacy is something I am committed to doing daily to help those we serve have a brighter future. My prayer and wish are for all of us to continue to learn the hard truths of this shameful chapter in history and to act while honoring our spirit, strength, and resiliency we have within ourselves and in each other.
New feature: Si:yólexwe teachings
Meet an elder: Julie george - Lexlexwenel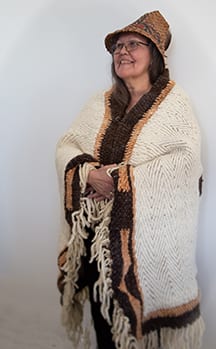 Julie is known for her calm, gentle presence, her big heart and knowledge of culture and protocol. As she says: "Leave footprints of kindness on each step of your journey."
She is from the Jimmie clan at Squiala First Nation, one of ten children of Alexander Dan Jimmie and Patricia Joan Herrling. Her grandfather on her father's side was Samuel Jimmie and her grandmother was Theresa Jimmie. Her grandparents on her mother's side were Oscar Herrling and Minnie Johnson. Julie resides on the Aitchelitz First Nation.
Julie is most proud of being a mother to her own two children as well as her sister's daughter. She also fostered another 67 children over the years. "My house on the reserve was known as a kind of safe house for a lot of kids," says Julie. "Many of the kids were from the streets and had drug problems." Julie also has four granddaughters, five great grandsons, one great granddaughter and another one on the way.
Julie has worked in the court systems with alternative measures, and she has led circles and mediations. She also works with cedar, making baskets and roses and hats, as well as weaving, jewelry making and baking. She has been with the Agency as an Elder since the beginning, in the early 90s. She was known as the junior Elder back then.
Julie says her greatest learnings have had to do with culture. "It has to run through our bloodline, the teachings and protocols have to be carried on," says Julie. She belongs to the Squiala Big House.
"I didn't really get into my culture until I was in my late teens," says Julie. "My parents kept us away from that. Early on she went to a sweat in Montana. "It was a beautiful, experience. It's important to learn your culture and practice it in a good way."
Julie does regret that the day schools prevented her from speaking Halq'eméylem and that she is not fluent in her language. However, she loves hearing the Elders speak the language and has tried to pick it up from listening to them with open ears and heart.
Julie wants staff and families to know that the Elders are always close by and are here for them. Julie 's advice to social workers is to not look down on the families they work with, but to meet them at the same level and to use simple, non-jargony language. She says its important to work with them in a collaborative way and find solutions to problems together.
"It's also important for agency staff to know our culture to understand where we are coming from," says Julie.
Medicine Teachings with the Elders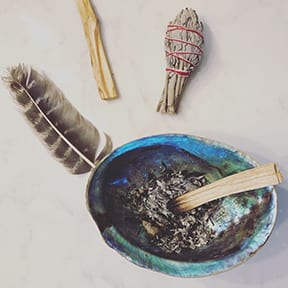 Indigenous peoples have practiced traditional medicine since time immemorial. For thousands of years, they developed a deep connection with nature and the land, and not surprisingly became experts on the healing properties of nature. In this regular feature of the newsletter, we will explore, with the help of our Elders, traditional medicines and how we can use them today.
The Power of Sage
In a new feature for the newsletter, we will explore the power of traditional medicines with the Elders. In this edition we explore the importance of sage, one of the main medicines for Indigenous people that also includes sweetgrass, tobacco and cedar.
Sage is associated with the eastern direction of the medicine wheel and is used in ceremony for smudging. Sage is used for releasing what is troubling the mind and for removing negative energy. It is also used for cleansing homes and sacred items. Indigenous ancestors also used different varieties of sage for medicinal purposes.
"Our ancestors knew sage was healing. It gets rid of negativity, brings in positivity and wellness when it's burned," says Maria Reed, one of Xyólheméylh's respected Ojibway /Métis Elders.
Maria cites a scientific experiment that was done with sage. They measured the air born bacteria before a room was smudged with sage, and then after. They found 93 per cent of the air born bacteria was gone after smudging. After sealing the room off for a month, they repeated the test and found it was still 93 per cent free of bacteria.
Maria tells the story of doing a smudge at Sofie's Place in Surrey – a place where abused children go for help. In her role as an Elder with Circle 5, Maria was asked to perform a smudge with another Elder. She says, due to the nature of the work, the staff were tense and most of them had never smudged before. Maria says the staff were amazed at how peaceful and relaxed they felt after the smudge.
"There is magic in sage," says Maria.
Multi-Purpose Stinging Nettle
Stinging Nettle is a truly impressive plant that can be used for everything from boosting your immune system, to helping with depression, to keeping your hair shiny and smooth. Abundant in the Pacific Northwest, stinging nettle is harvested in the late spring and a staple for Indigenous households.
Rich in vitamins A, complex B, potassium, calcium, magnesium, and iron, stinging nettle can be added to a diet in the same way spinach is used. Julie George, one of Xyólheméylh's respected Stó:lō Elders, grew up with stinging nettle and explains its uses. "My grandmother would pick it from the roots, boil it or fry it in butter. She would also grind it up and add it to scones or soup," says Julie, who has continued the tradition. She also makes tea with it which she steeps for 24 hours to extract the nutrients, as well as smoothies.
Julie explains that in addition to being a great nutrient, it can also stimulate brain chemistry and bring balance to the mind. Traditionally, Indigenous people believed it could help women with fertility and that if you hit yourself with the leaves, it could stimulate blood flow.
In addition to the nutritional value, it also has topical qualities and can be used as a hair conditioner or for healing skin conditions such as psoriasis or eczema.
Ask an Elder: amy victor explains blanketing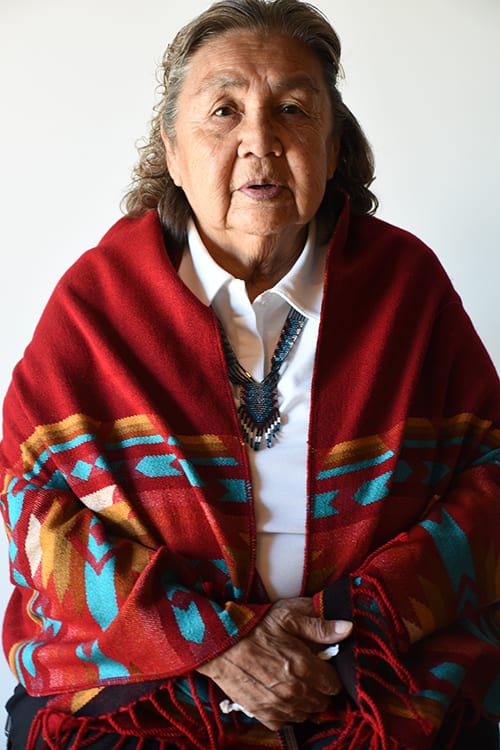 In this regular column, Xyólheméylh Elders answer questions from staff and the public. If you want to ask an Elder a question, please send it to [email protected]. Here is the question for the summer edition of the newsletter:
Question: Can you explain the significance of the blanketing for the Coast Salish and Stó:lō Peoples?
Answer: "Blankets are used in many kinds of ceremonies including naming ceremonies, memorials, and for honoring individuals who have done extraordinary things for the community. The person being honored is blanketed around the shoulders and tied in the front. The workers at the ceremony – drummers, singers, etc. wear the blanket like a sash over one shoulder. When we are covering them with blankets, we are covering them with love and honour. We call on the spirit and the spirit is present. You can feel the spirit of the ancestors in the Longhouse.
Today we use what we call "Walmart" or mass-produced blankets but traditionally the wool was gathered from mountain goats which would shed their wool in the mountains. It was really valued because it was very time consuming to make a blanket. If you saw a family with a lot of blankets it meant they were very industrious.
Traditionally, if you received a blanket you were supposed to give it away, to someone you respected. But that is a teaching that is getting lost. Our way was giving. Giving is very important in our culture. Generosity is one of our sacred teachings. So, if you made crafts, paddles, etc. you would give the first one away. It doesn't matter how much it hurts, you give it away. It makes you feel good. You keep giving until it doesn't hurt anymore."
Community Profile: YAKWEAKWIOOSE FIRST NATION
Interview Q & A with CHIEF TERRY HORNE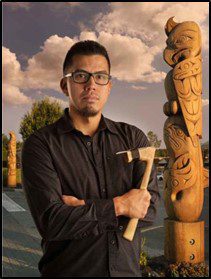 "I've been taught that the way you give is the way things come back to you. I'd always wanted to be able to do something meaningful and carving two memorial posts at the St. Mary's and Coqualeetza residential school sites is a way I can help in recognition of Orange Shirt Day September 30, 2021" - Chief Terry Horne.
Chief Terry Horne of Yakweakwioose First Nation proudly carries his grandfather's name; the late Frank Malloway "Siyemches". It is an old name and Siyemches was one of four brothers who were the first hereditary chiefs of the Chilliwack tribe. My grandfather was told that the name means " rich hand" but he said he wasn't rich in the monetary sense but was a wealth of knowledge of Stó:lō culture. It is a great honor to Chief Terry to carry this name with pride.
Chief Terry's grandfather was the late Frank Malloway. Today he is very close with his grandmother Mary Malloway from Yakweakwioose First Nation. His other grandparents are Georgine Harry from Tsawout and John Horne from Lummi. His parents are Elaine Malloway and Francis Horne.

Q - Who has been a positive influence, role model, mentor to you in your life?
My grandpa has taught me a lot. He passed his name to me when I was 17 and that kind of gave me the motivation to get in to leadership.
Q - What have been some of your greatest teachings that you carry into your life today?
To live life with Humility to help others. My grandma Mary is almost 80 and is the hardest working person I know, and she has taught me to have a strong work ethic. My teachings also include trying to incorporate cultural aspects into everything and to pass along these teachings.
Q - How long have you been in your role?
I have been in the role of Chief of our community for five years and on council for 10 years before that we started working on comprehensive community planning. I started to help my grandfather by attending meetings and learning by shadowing him and one day he just said that I was on council and the journey began then.
Q - What has been your greatest learning as a Chief?
When I got into politics there was so much to learn. It was a steep learning curve to become well versed in all aspects of leadership and politics. The first year I was an appointed to council I didn't' talk at all at meetings, I just listened and tried to understand it all. The biggest thing is learning how to listen and take everything in to form opinions.
Q - What is the history of your community that you think is important to readers to know about Yakweakwioose FN?
Yakweakwioose has always had a strong cultural background and our Longhouse that my Grandfather built in the late 80's strengthened that connection.
Our youth are so important in our community, and we have added Jasmine Horne who represents our Youth on council. We focus on culture and language in our community. Our goal is to build up leadership skills in our youth and respectfully get them out of their comfort zones, so they come out strong. The youth in our community have amazing gifts.
Q - What are some of the current initiatives happening in your community that you are most proud of?
Language classes are happening in our community that we are really proud of. We are also proud of our two racing canoes that we have and the youth who are gaining and interest to join. It is a safe way to have more inclusion with the youth and have safe space for them to come out of their shell to grow and advance in life.
Q - What are your biggest goals/wishes/dreams for your community members and Nation as a whole?
For a stronger healthier community with cultural ties to Language. Jasmine has some TikTok online language videos with our Aunty Bibiana Norris. They have short online videos with small phrases at a time. Language programs will run a couple times a week and my goal is for our community to know our language.
Another goal is to mentor more youth for leadership. I grew up in a whole family of artists and art runs in my family. We want to honor our community members for the gifts they have and to support building on their strengths.
Q - Do you have a message of wisdom/encouragement for Xyólheméylh staff in our continued walking together in partnership?
Our community do not have a lot of children in care which is a good thing, and a big reason is we operated in a traditional way where grandmothers step in and take care of children which keeps the children out of the system. My grandma Mary had eight children and always took in others. My great grandparent's door was always open. Yakweakwioose has always been a community that takes care of people.
My great grandpa Ritchie was a farmer and people would travel from far away for winter dance ceremonies and stay for days when they would visit. He would butcher a cow, and everyone stayed until it was all gone. There were no Longhouses then because of the potlatch ban so all the gatherings were in homes.
For the agency keep walking along side us, hearing what we want for our children and families and truly listen while honoring our grandmothers and the teachings that our community is alive with.
Q - Is there anything I have not asked you that is important for people to know?
I am very grateful to my wife and kids who are supportive of my art and the opportunities I have in the leadership role I have.
Meet a FVACFSS Board Member: Dr. Wenona Hall (Ts'qwelemot)
Dr. Wenona Hall is Stó:lō, a mother of three and a member of the Ts'elxweyexw Tribe. Her First Nation community is Sq'ewqéyl. Wenona's ancestral name is Ts'qwelemot and she also carries the name Qwi:qwelstom. She holds the position of Vice President of the Board.
Wenona has a M.A. degree in Stó:lō Justice and a PhD in Indigenous Governance. She is an Associate Professor at UFV and teaches in the Indigenous Studies program. As part of her PhD research, she studied pre-contact Stó:lō Governance with a particular interest in how it relates to families and child welfare. She believes strengthening families is necessary, but that we also need to look at how the current colonial policy and legislation contributes to the over-representation of Indigenous children in care.
One of Wenona's priorities is ensuring agency policies and procedures are in line with the remedial nature of the Child Family and Community Service Act of BC and the new legislation – UNDRIP, DRIPA and the Act Respecting First Nations, Inuit and Métis Children Youth and Families (2019). She wants to strengthen policies to stem the removal of Indigenous children from First Nation communities and families.
"We need a paradigm shift in how we implement child protection services that is based on Indigenous ways of caring for children," says Wenona. "That is, a true Indigenous social work paradigm grounded in Indigenous ways of knowing and doing, rather than simply 'Indigenizing' the western (European) based social work practice. The former is guided by Stó:lō laws (Syuwá:lelh) and places our families as paramount, the latter is grounded in Western law and Eurocentric thought."
Wenona is inspired by her children Jade, Justice and Alex Victor. "They have been my greatest teachers. They patiently guide me and urge me to be a better person," says Wenona. "My Si:yólexwe (Old People) and Siyólexwálh (ancestors) motivate me, when I see all that they have accomplished, done and overcome to make our world a better place, I want to do same."
Wenona has seen positive change with the agency but believes it still has a long way to go. "We still have not addressed the over-representation of Indigenous children in care – in fact, it has increased - this over-representation tells us we have a systemic problem that needs to be addressed. Within our agency, the changes have been mostly structural and organizational, and while these changes are important, we now need substantive change if we are sincere in addressing this systemic problem. This is exciting change that will require us all to work together; a change to which we can all take pride. Let's do it together and as my Uncle Herb always says "do it in a good way!"
Wenona urges staff at Xyólheméylh to learn about Canada's colonial impacts on Indigenous families, to "decolonize" our thoughts and to recognize how strong and resilient they are. "Always ask 'where did I learn that?' Is this source valid, reliable, and credible? If it was your Granny, the answer is always yes😊" says Wenona.
Wenona knows that the work staff do is not easy. "Do your own healing work, work together, help each other, support one another, be patient and always, always be kind. Involve the child's family AND community in the decision-making process right away," says Wenona.
meet the family development response basket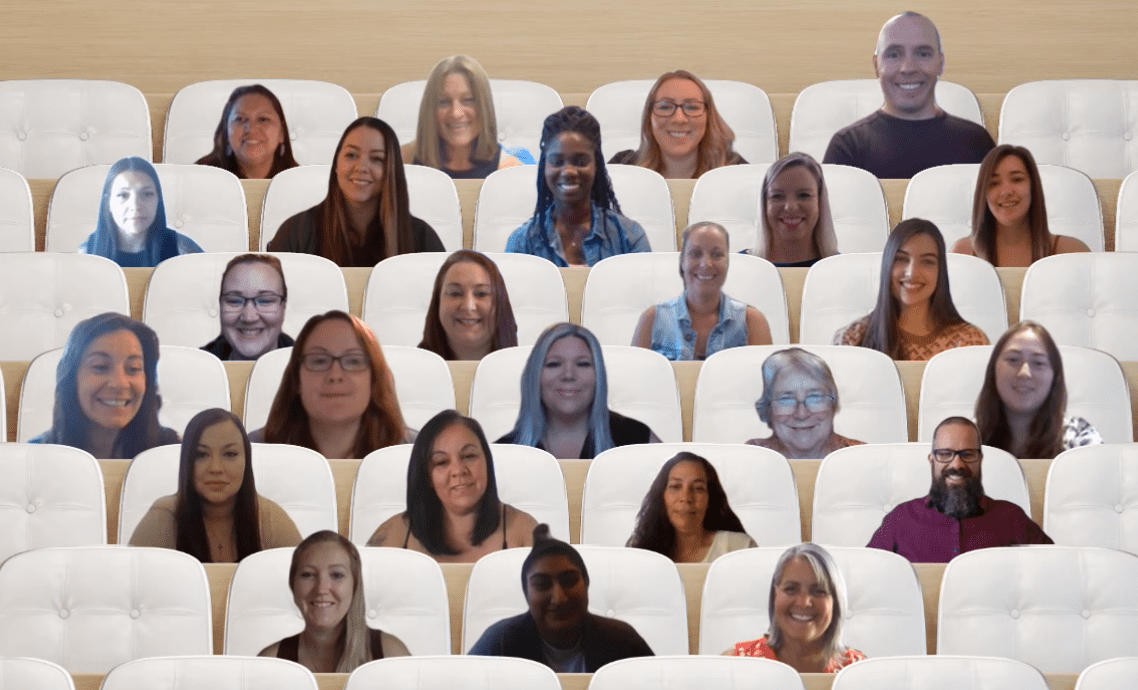 The Family Development Response (FDR) basket is made up of approximately 38 staff who work on one of four teams, under the leadership of Ann Hagel, the Director of Operations and Team Leaders Deann Marshall, Shawna Pearson, Mindi Moren and Shawna Leighton.
When the information determines that a child protection response is needed, the reported information results in the creation of an incident, which is assigned to one of the FDR teams. The FDR SW assesses the reported concerns while identifying family strengths/challenges and helps the family increase safety while decreasing risk.
The Family Strengthening team is made up of Family Cultural Connection Workers, who facilitate Family Case Planning Conferences in addition to researching a family's community connections. The team also consists of Rapid Response Workers, who provide immediate, short-term, and intensive support to families.
The Family Development Response is an approach to child protection that focuses on keeping the children safe while the family stays together as they work through their challenges. In some cases, the family is unable to remain together; when this happens, the team works alongside the family to identify extended family and/or community members who can provide temporary care of the children. The philosophy guiding the Family Development Response emphasizes collaboration and strives to build on the family's strengths. The team is committed to having the parents, children, Indigenous communities, and everyone naturally connected to the child at the center of the assessment, decision-making and planning process.
"Our biggest successes come when we are able to stand alongside and support the family and Indigenous Community to develop a plan to ensure child safety," says Ann. Recently, the team was able to witness and support a family and community coming together to plan for an infant. As a result, the baby returned to his community to live with a grandparent. "This child will be able to maintain a relationship with the parents while getting to know his extended family, community, language, culture and traditions, and that's important."
Ann says the new Federal Legislation aligns with the team's philosophy of child protection. "It strengthens our ability to work with families and to connect collaboratively with communities to create solutions rather than depend on the system to dictate solutions." The new federal legislation also places a much-welcomed emphasis on prevention and support services.
The team recently held a practice forum to review the policies and legislation that forms the foundation of our work. The next step is to engage the Elders for their wisdom and cultural knowledge to ensure that we are practicing and working with the communities in a respectful and culturally appropriate way.
"I am honoured to work with a dedicated and compassionate group of team leaders, social workers and family strengthening workers who share my belief in the value of strength-based practice that focuses on creating safety for children while supporting families to stay together," says Ann.
Fun facts about the FDR Basket:
As a whole, the basket has over 29 pet dogs among the staff
As a whole, the basket has over 12 pet cats among the staff
24 percent of the staff speak 2 languages
30 percent of the staff have visited 8 or more countries
When asked if they prefer sweet or salty more than half said they prefer a combo- which shows us this team doesn't discriminate on their snacks. They like chips just as much as donuts
At least 4 people in the basket have been scuba diving, 3 have been sky diving, 6 have been bungee jumping, 1 has been hang gliding and 2 have swam with sharks- We like a good thrill!!!
Meet caregiver Support Parents: Mark and Lisa friesen
Mark and Lisa Friesen started foster parenting with Xyólheméylh 27 years ago when they welcomed a sibling group of three to join their household of three daughters. Looking back at those early years, Lisa laughs at the fact that both she and Mark were not even 30 years-old and the ages of their children were 4,5,6,7,8 and 9. It was a busy and fun filled home as the children stayed long term and are considered family today. In fact, one individual with special needs continues to live as an adult with Mark and Lisa.
As the children grew and moved on their own, an additional three children came into their home over time and all are considered family. This summer, they will welcome their 9th grandchild! For the Friesens, foster parenting doesn't end when children leave.
Lisa's value and conviction for caring for children, families and community stem from her Secwepmec teachings and faith in the Creator. Additionally, Lisa's mom attended the Kamloops Residential School and passed on the importance of supporting and nurturing children and families through difficult times.
Understanding the importance of culture in the children's lives and supporting connection with biological families is an area Mark and Lisa hold with great regard. They have been able to build positive relationships with extended family members and support their foster children in this area as well.
A long favourite quote of Lisa's is her own version of: "It takes a community to raise a child." For Lisa, she believes: "It takes a community to raise a family." Foster parenting is their way of caring, loving, and respecting families and community.
If you are interested in becoming a Support Parent we hold virtual online Info Sessions every month. The next one is August 17 from 1:30 to 3 pm, followed by another session on September 21 from 1:30 to 3 pm. If you are interested in attending please contact Norma Commodore at 604-858-0113.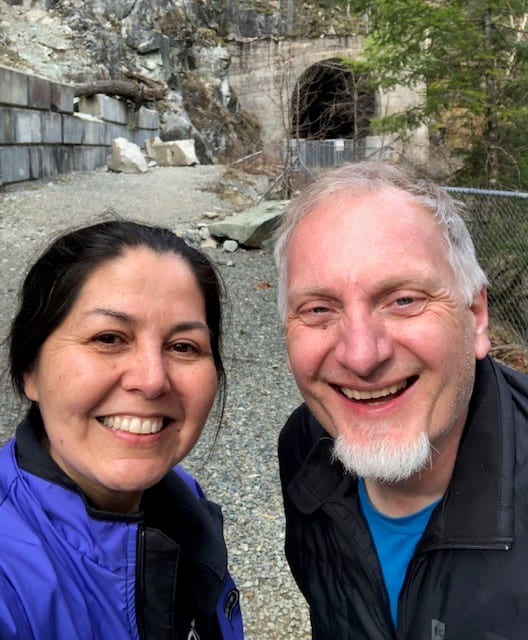 Seasonal Recipe: Relaxing Tea with Sweetgrass & St. John Wort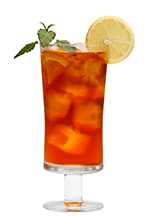 This recipe is submitted by Peter John, Board Member. He says it strengthens the immune system and prevents stress.
Juice, Berry, Oasis, 960 ml
2 cups of Ice (crushed or cubed)
1 sliced lemon or lime
2 tablespoons of sweetgrass and 2 tablespoons of st johns wort.- in a tea bag or strain out
Boil the sweetgrass and st john wort in 500 ml of the juice for 8 minutes in a steel pot then let cool.
Place ice & remaining juice in large container and mix together.
Pour and serve. Enjoy!