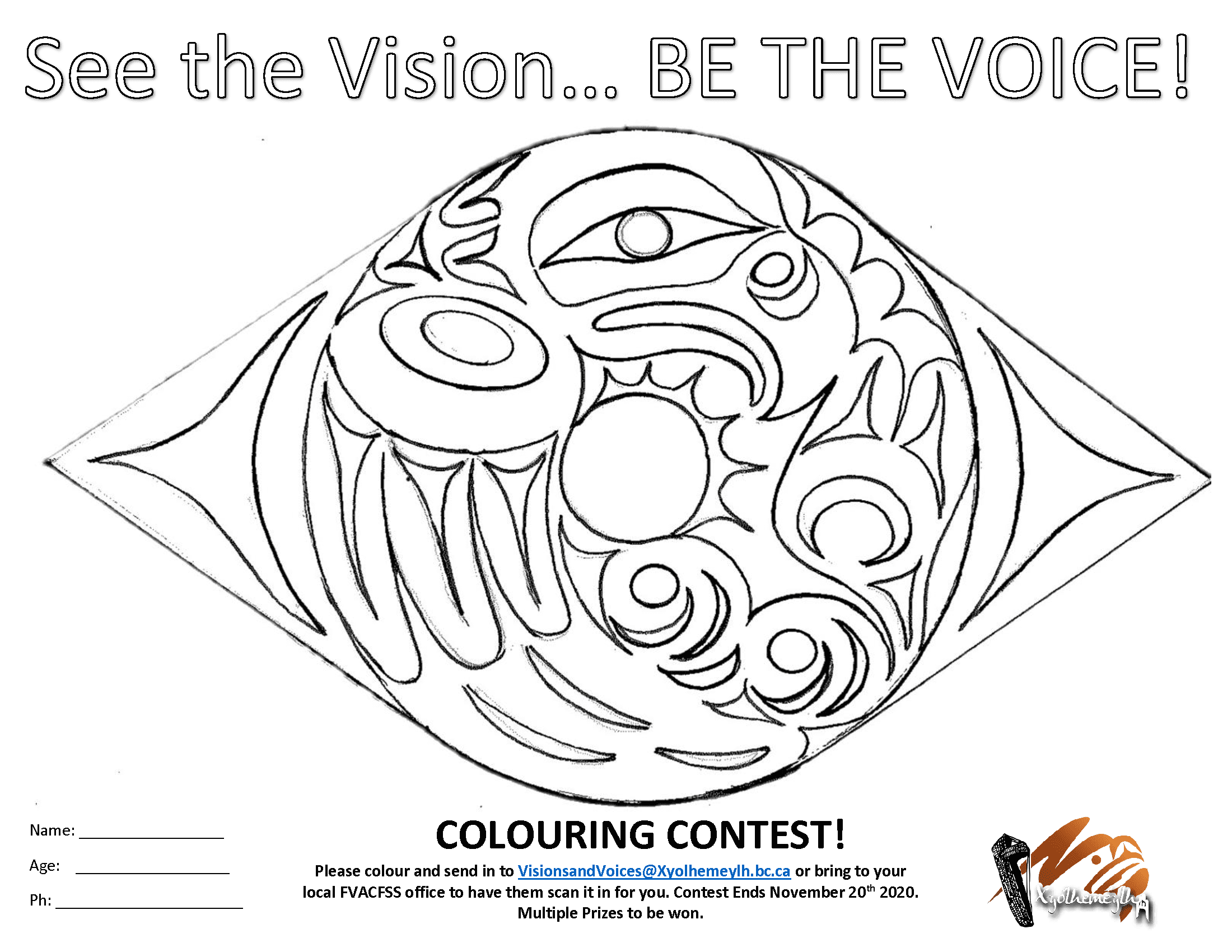 VV Colouring contest Nov 20
Open to all ages of children in care or previously in care, open to caregivers and staff!
Please share! There are multiple prizes to be won!
Contest closes Nov 20, 2020. All entries must be submitted to [email protected]
*Print in Landscape View for best quality.