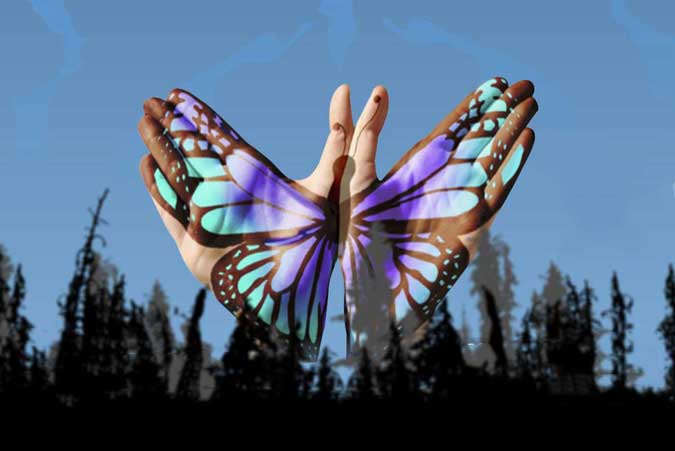 DETAILS
WHO:
Youth transitioning out of care.
WHAT:
A ceremony to honour all youth transitioning out of care.
WHEN:
Ceremony held each year in June.

MORE
INFO:
1 (800) 663 – 9393


[email protected]
This annual butterfly ceremony honours our youth as they transform into the next phase of life. It is held every June as children transfer out of our care and into adulthood.
Smímeyàth

(Halq'eméylem word for butterfly)
"The butterfly totem is significant to this special ceremony as we are honouring our youth in their journey through their own life cycle into a new chapter.
The butterfly represents transformation, rebirth, and movement through life, as well as lightness of being and playfulness, which is symbolic of the youth we are honouring.
An important message carried by the spirit of the butterfly is about our ability to go through important changes in life with grace and lightness.
This is a message we hope our youth will carry and share as they go forward in their journey."
Honouring our youth
If you have questions about this or any other program, please contact us.
Toll Free
Head Office

7 – 7201 Vedder Road
Chilliwack, BC, V2R 4G5
Email